Learning the military organization for your ancestor who served in WWI is important. With that information, you can find out what your ancestor did including duties, travels and battles.
For North Carolina WWI ancestors, you can access North Carolina, World War I Service Cards, 1917-1919
https://www.familysearch.org/search/collection/2568864
You will need to sign up for a free account with FamilySearch.org to be able to search and view results. FamilySearch is a resource that will be useful for you, as it contains many records online and indexes to records.
At FamilySearch you can search for records, or browse through the records. Try searching for your ancestor's name.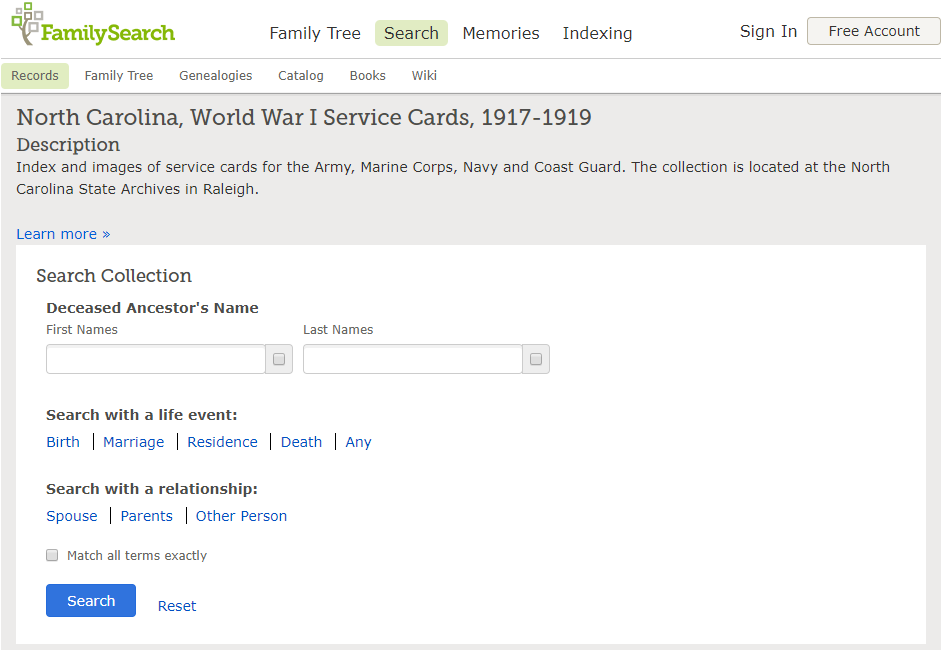 For an example, I entered just a surname. This type of search is good to find other family members who served.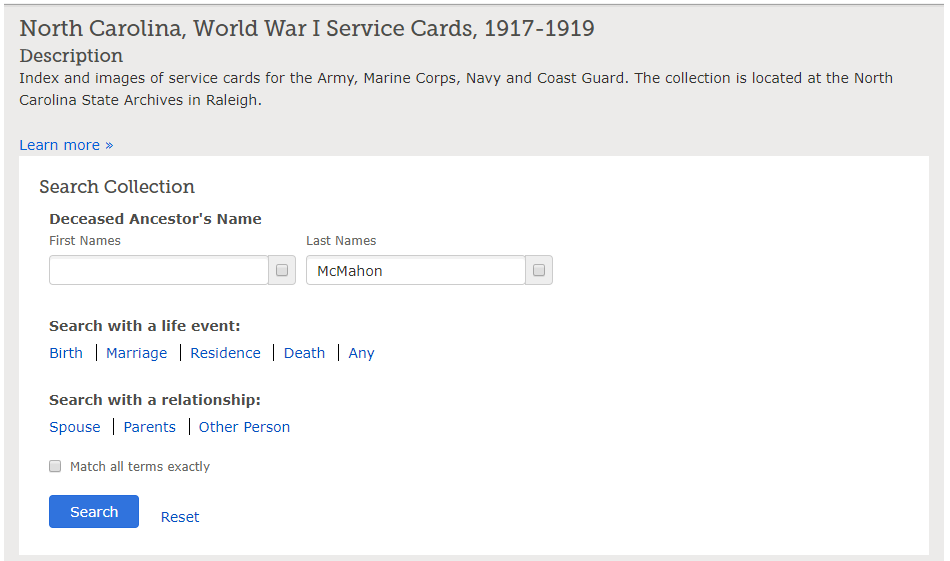 The search results are below.
Click on the camera for the result to view the record.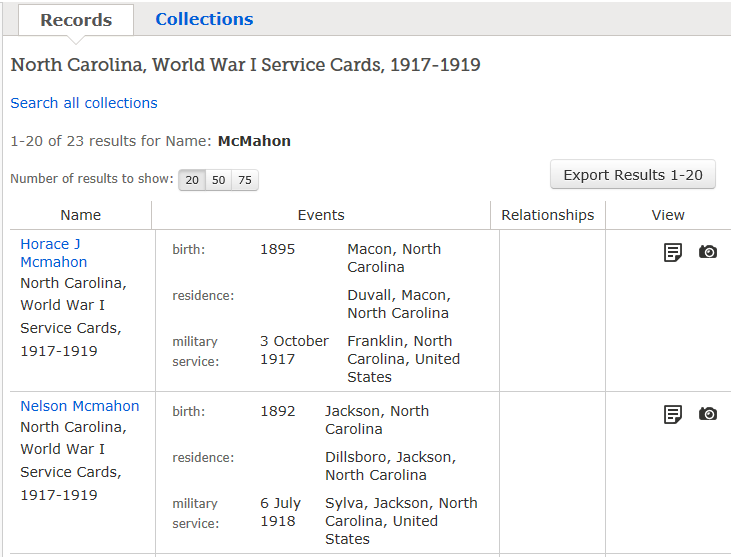 In this card you can find out the military organization, and information about overseas service, wounds, grades and discharge. If the ancestor died in service, the card will have a red tint and give information about when, where and how the ancestor died.
From here you can download and print the record.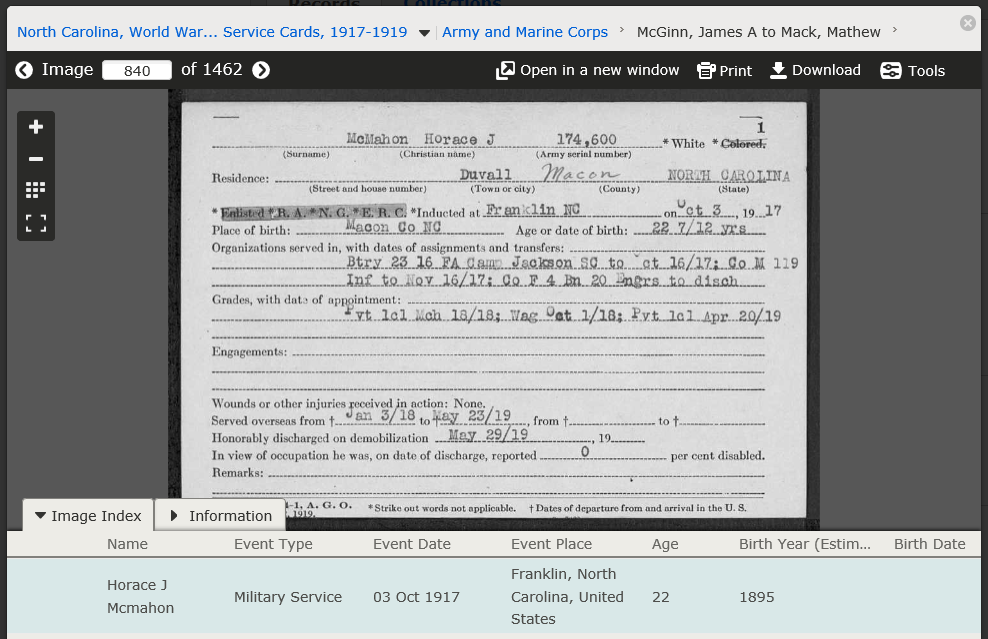 The North Carolina Department of Natural and Cultural Resources is chronicling the experience of NC in WWI. You can read about the traveling exhibit and other resources on this page.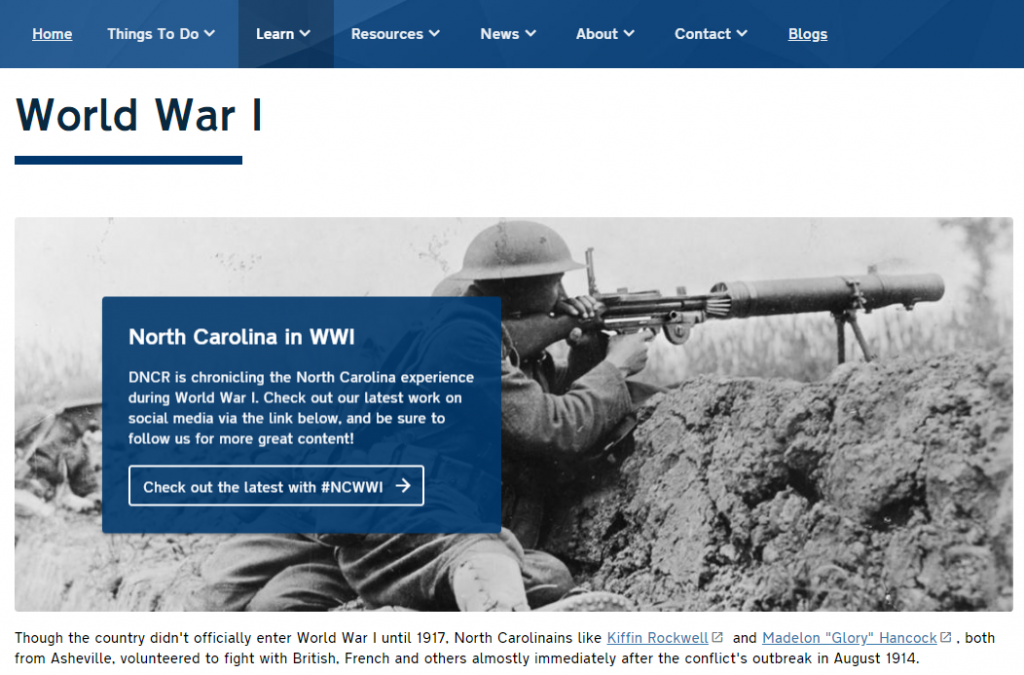 You can read about the digital collection here.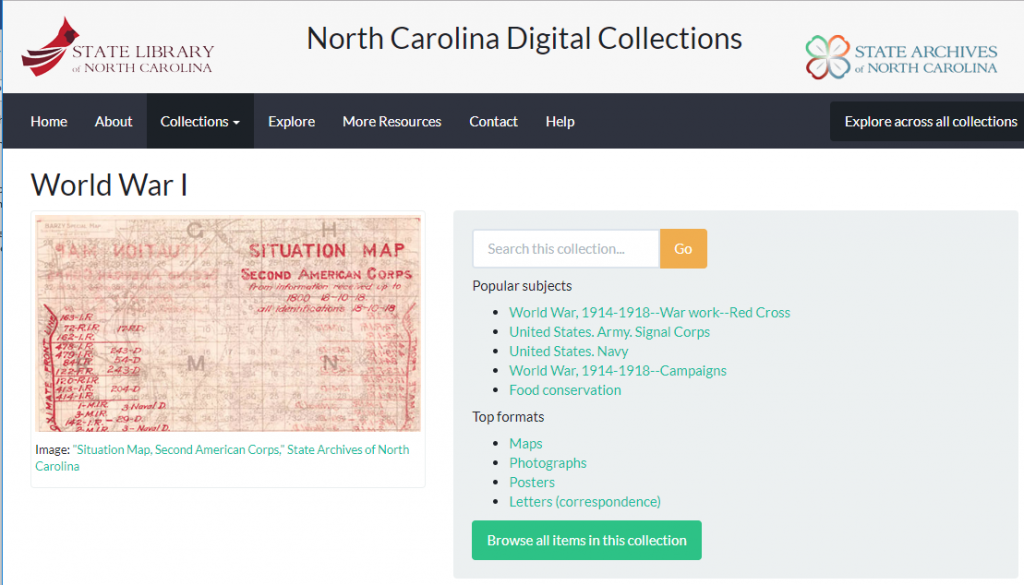 The State Archives of North Carolina have World War I Papers.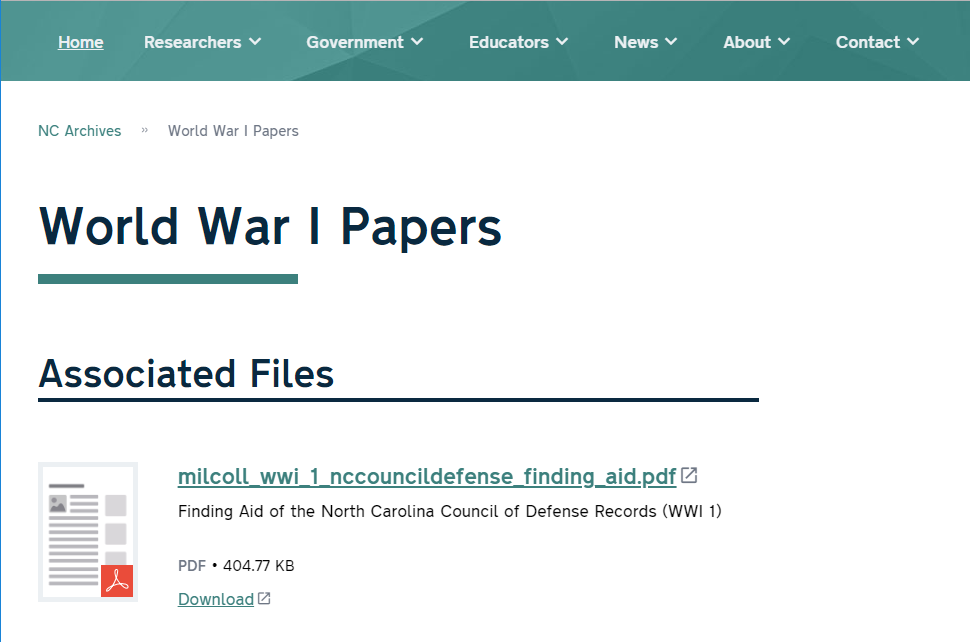 You might want to look for your ancestor's name or military organization in the finding aids Private Collections of the State Archives of North Carolina. These items may not be online.