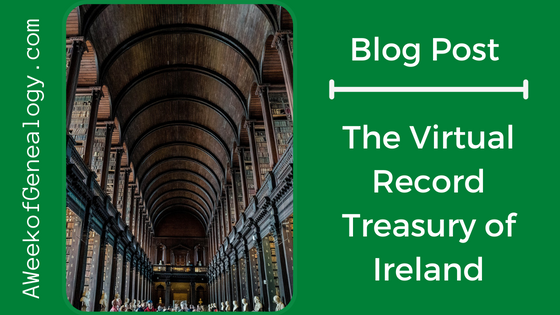 100 years ago at the start of the Irish Civil War, a fire at the Public Record Office of Ireland (PROI) in the Four Courts complex destroyed the Record Treasury, a repository holding seven hundred years of records.
Trinity University began the Beyond 2022 project to bring together historians and computer scientists to reconstruct the library in a virtual format. The project identified replacement documents then built a virtual archive using digitized images of the records that survived, duplicates of documents that survived in other locations and record substitutes. They used a database of what was stored on each shelf, bay and floor in the PROI in 1922. The records' metadata, images and transcriptions are linked. Five years later, on the centenary, the Virtual Record Treasury of Ireland (VTRI).
At the core of this effort is the National Archives Ireland, Public Record Office of Northern Ireland, The National Archives (UK), the Irish Manuscripts Commission, and Trinity College Dublin Library, and 70 other participating institutions from around the world.
VRTI officially launched on 27 June 2022. After five years of work, the project launched the Virtual Record Treasury of Ireland.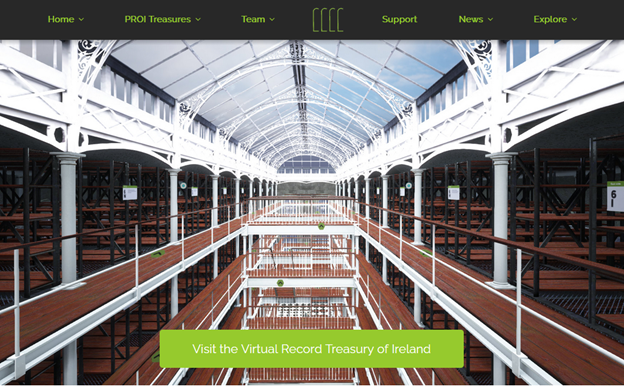 Visit the VRTI and search or scroll down to learn more. This is a free resource that will be available online permanently.
To learn more:
Visit the Virtual Record Treasury of Ireland
"Seven centuries of public records brought back to life 100 years after Four Courts fire"
Beyond 2022 at The National Archives. What is it?
The Public Record Office of Ireland fire and the Beyond 2022 project