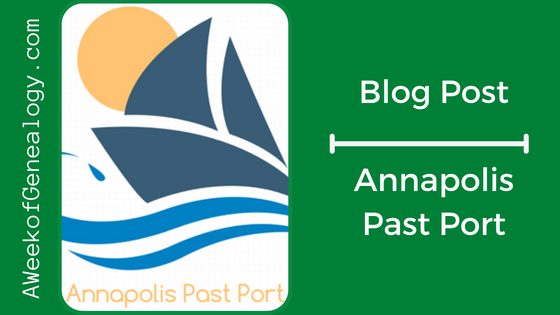 Recently we had a chance to speak with Mark Hildebrand, the Executive Director of Make Your Mark Media, Inc., in Annapolis, MD, to discuss a remarkable collaborative project that captures the memories and history of community members. In this interview you can learn about a creative and engaging approach to capturing history and how you can participate in this project.
What is the Annapolis Past Port Wiki?
Basically, Annapolis Past Port is a history wiki for stories and history in and around Annapolis, Maryland. It is free and open to the public, and it uses the same software and structure as Wikipedia. It was created in 2017 as part of a summer internship program by Make Your Mark Media – an Annapolis-based nonprofit. The interns were Science Technology Engineering and Mathematics (STEM) students enrolled in Anne Arundel County Public Schools. We wanted to capture stories about people, places, things and events as they are remembered by the community that experienced or heard about them. The focus of Annapolis Past Port is not the hard facts and statistics that are on Wikipedia already, but the memories, stories and even tall tales that should be preserved for future generations.
What motivated you to begin the Annapolis Past Port Wiki?
Several years ago, one of my board members asked me if there was a way to develop a public database of historic sites and people in the Annapolis area. She had attended a conference in New England where they showcased one developed by a local historic society. Because it was a series of web pages, it seemed a bit restrictive and reliant upon a web developer to create the content. I found that a wiki could be a great format that would make it easy for the public to upload content and share it. And unlike Facebook or Blogs, that content would not get buried under subsequent entries.
What challenges have you faced with the wiki and what surprises have you had?
One of the biggest challenges has been to get others to add content to the wiki. I have created most of the current pages, and although I have reached out to local historians and even done a few public workshops, few have taken the next step to upload their research or stories. So I was very pleasantly surprised when one of our interns from this past supper created wiki pages for a Nike missile site I had never heard of, just outside of Annapolis. And then one on Lee Airport in Edgewater. As with all of the wiki pages, they need more information and contributions from other sources, but they are a great beginning.
Where can people find out more about Past Port?
You can find the Annapolis Past Port history wiki at pastport.org. You can browse and search the wiki. The Main Page has a list of some of the recently added pages. There are images as well as audio and video.
How can people participate in the Annapolis Past Port?
Anyone is welcome to create an account and add or edit content. We have provided links to guidelines on creating and formatting content. Through links to Make Your Mark Media (www.mym-media.org) you can contact me at mark@mym-media.org for direct assistance.