The Edward Jones Research Center is the archives of the WWI Museum and Memorial, located at the Museum's lowest level.
This Research Center holds some resources that may help with your research.
For example, there are 23 volumes of "Official Roster of Ohio Soldiers, Sailors and Marines". Their holdings include volumes from several other states and even counties that published books listing all the men who served in the Great War. In these books is an entry for each service member, listing an abstract of his service. The entries contain the same data that is in the NY Service Abstracts.
Since the most of the personnel files were burned in the National Personnel Records Center, these books would be invaluable for researchers who do not know their ancestors' military organization.
You can perform an online search of the collections at the World War I Museum and Memorial website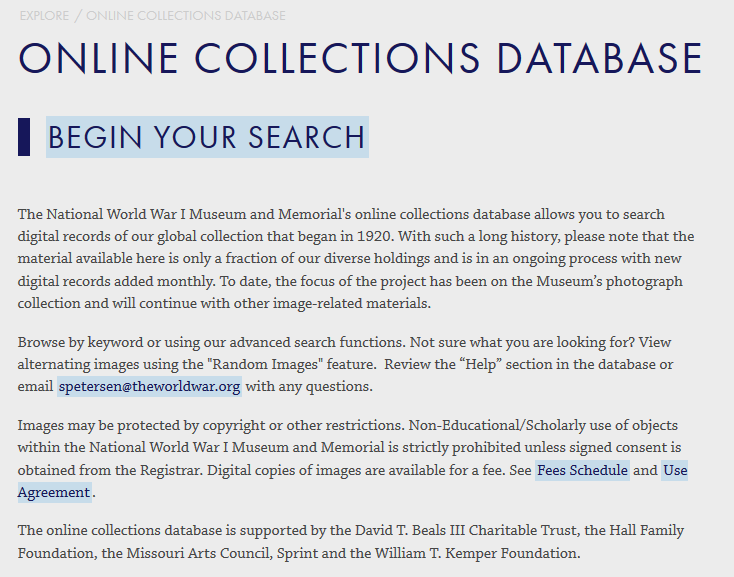 Select "Begin Your Search" and enter your keyword. In this example, I entered: 51st Pioneer Infantry.

The search returned items relating to the Pioneer Infantry, with over three thousand results. While it is great to know that there are many items about the Pioneers, my search terms needed to be more specific.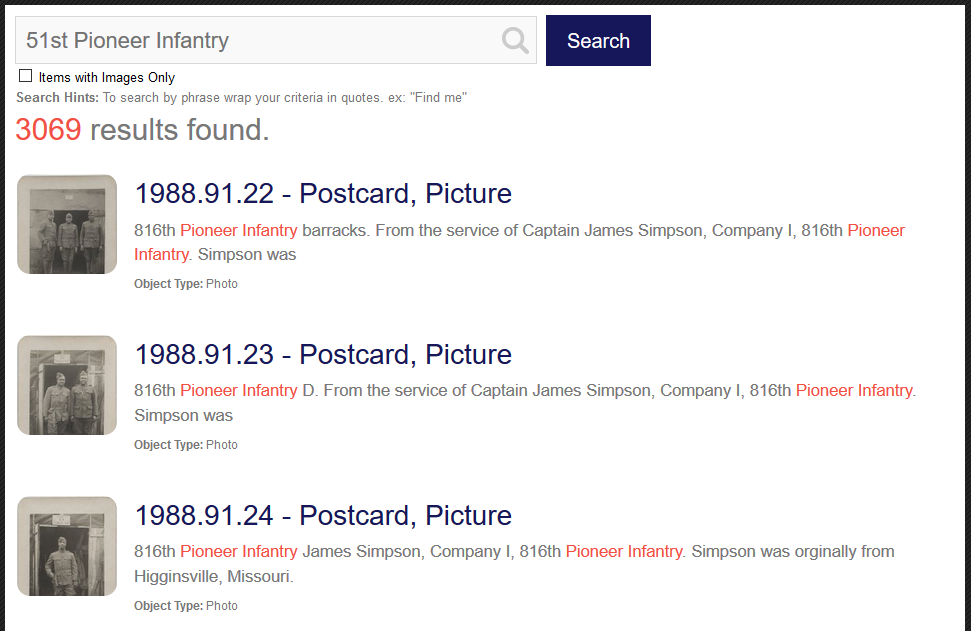 I decided to use quotes to be more specific: "51st Pioneer Infantry", and received no results.

Next, I searched for the term: 51st Infantry
The results included the British Expeditionary Force (BEF) 51st Brigade and Col. Moses N. Thisted's book, "Pershing's Pioneers".

My best tip: Be sure to contact the archivists before your trip to see what else might be available, or what suggestions they might have.
You will probably find a copy of "Researching Your U.S. WWI Army Ancestors" on the shelves.
Save