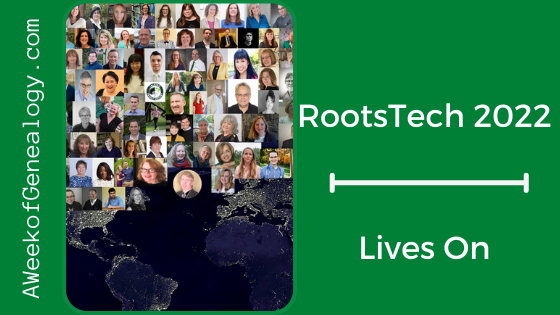 Another RootsTech has come and gone, but RootsTech 2022 is really is not over! The classes that were recorded for RootsTech 2022 are still available. In fact, RootsTech made a decision to keep classes online for 3 years (unless the content creator asks for them to be removed). That means you have access to content from 2021 and 2022. Be sure to have a free FamilySearch account so that you can create a playlist as you search for classes.
The web address is https://rootstech.org. Use the menu on the upper right corner and select the option "Sessions" to search for sessions, or "Speakers" to search for a particular speaker.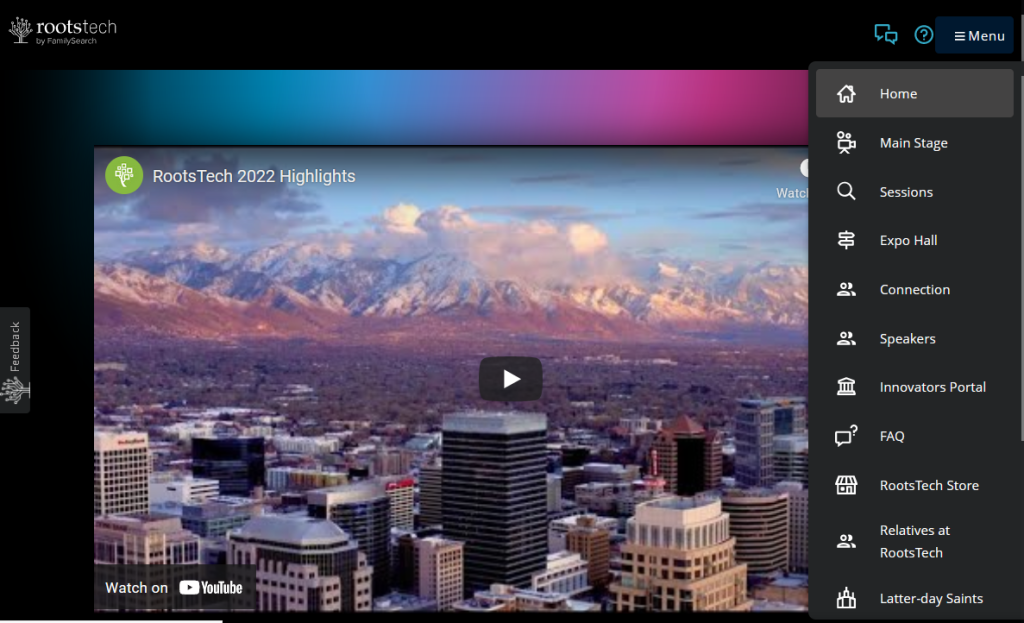 When you search for Sessions, there will be a search box on the top and a list of filters on the left side of the Session page. I find using the filters more cumbersome than searching, but viewing the topics available can be helpful. To use the filters, click on the down arrow next to a filter to see the options available. After selecting an option, the available classes will show up on the right side of the screen.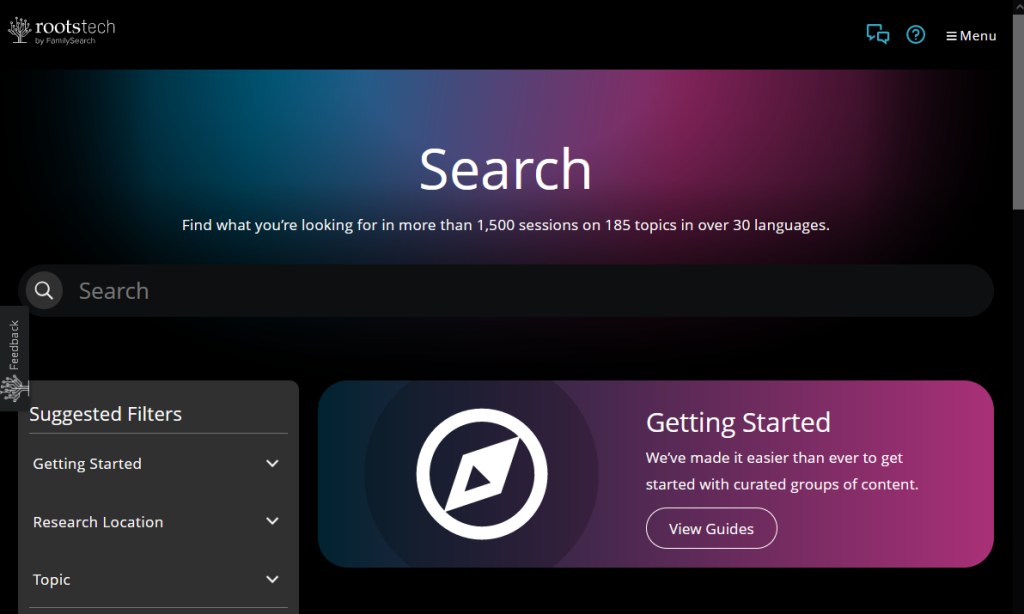 An example search for the term: military will have our military classes.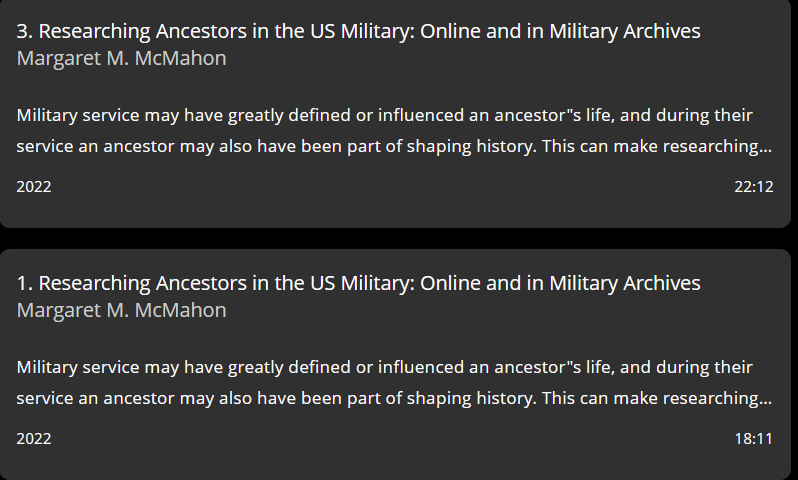 Most of the classes have a downloadable syllabus or handout, and you should be able to find contact information for the instructors if you have questions.
RootsTech Connect was an overwhelming success, with 700,000 people officially registered. More viewed sessions without registering. Expect that there might be a virtual component in any upcoming RootsTech, which is great news for anyone who cannot travel.
Thanks to those who stopped by virtually to visit my classes at RootsTech, and left a greeting or a question.
You can find my sessions at:
or find them all by clicking on: Dr. McMahon's RootsTech classes.