As you may know from my lectures and book, it is important to find your WWI ancestor's military organization. An online way to find out about your Indiana WWI Ancestors is to check the Indiana United States Veterans of the Great War I.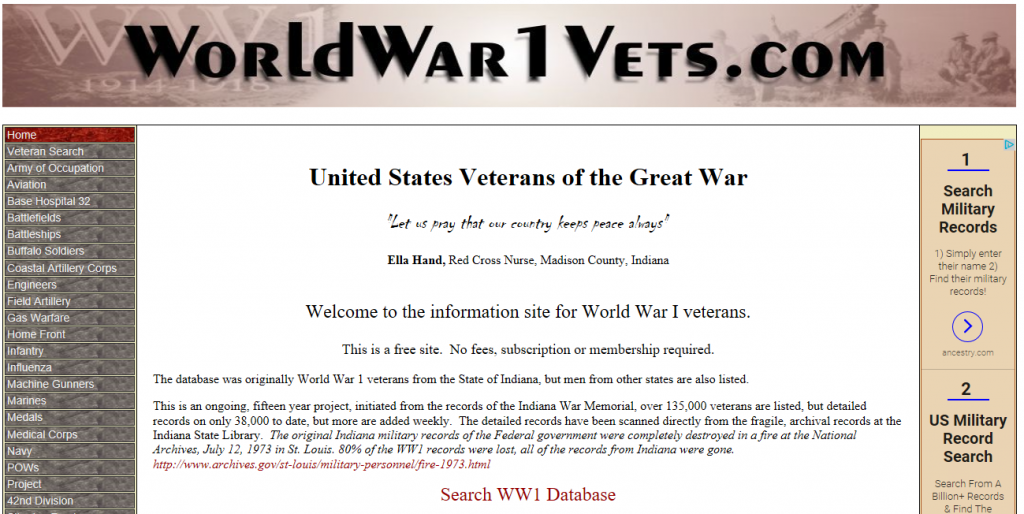 It is worth reading the home page about Indiana in the Great War. (Beware of the links on the right side of the page; they take you to other websites.) The links on the left are to WWI topics, which include information gathered from oral interviews conducted with Indiana WWI veterans.
In addition to searching for the veteran's service summary as described below, remember to search the website for your ancestor. There is a search box on the left menu, but I had better luck using Google. I searched for the ancestor name and used the site specifier, for example:
"Ernest Franklin Hess" site:www.wwvets.com
When you are ready to search for your Indiana WWI veteran, click on the search button on the home page, or go here.
You will need to use both a Last Name and a First Name for a search. I was not able to use a wildcard for the first name.
Searching for John Smith returned surnames that are Smith and begin with Smith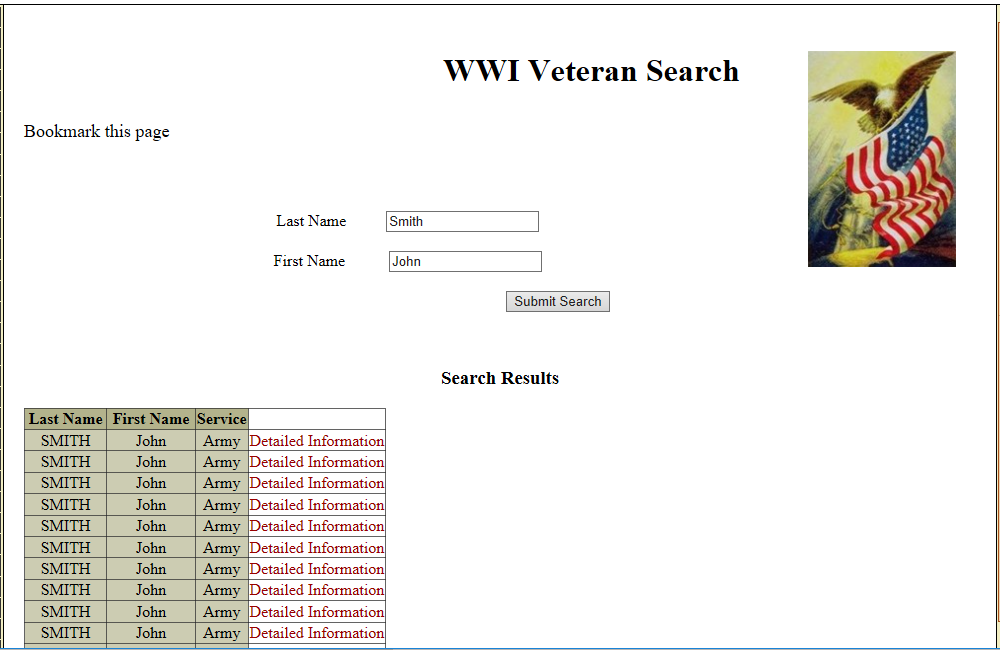 Clicking on the first result gave me a service summary.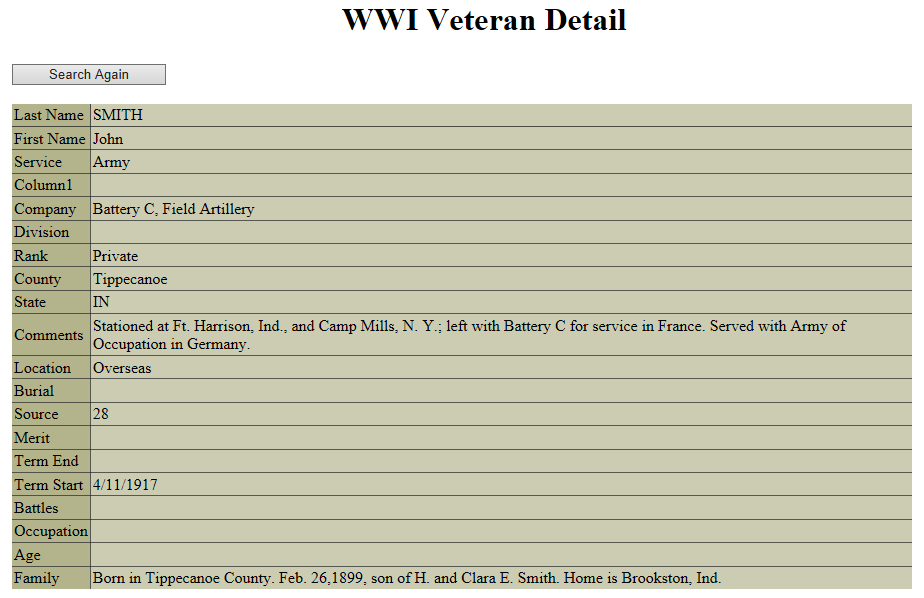 I searched for a different name in the database:  McMahon, James. All three of the detailed results showed: "Listed in the Indiana War Memorials records having served in WWI", which does not provide much help to a researcher.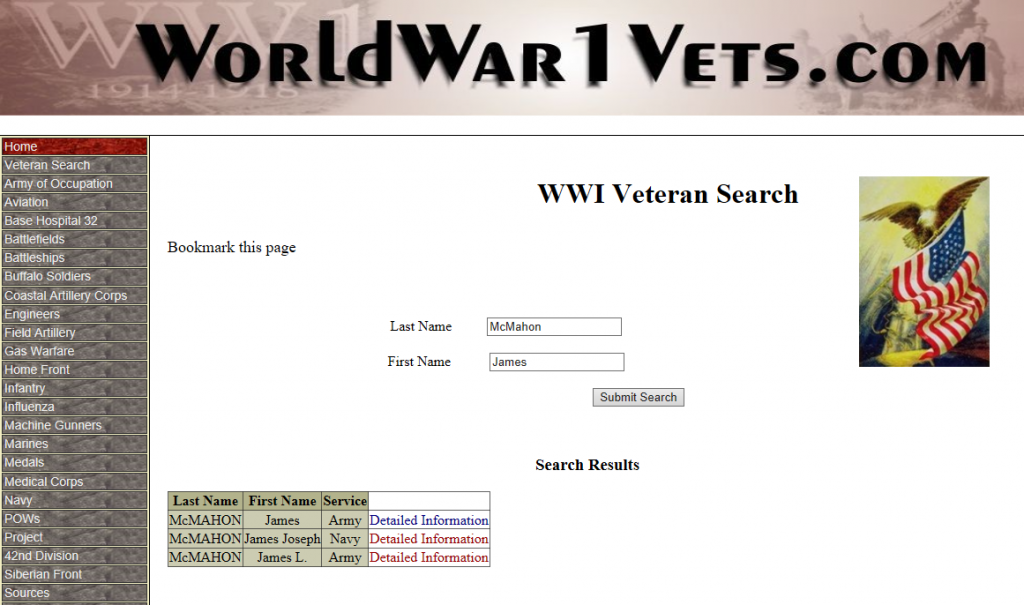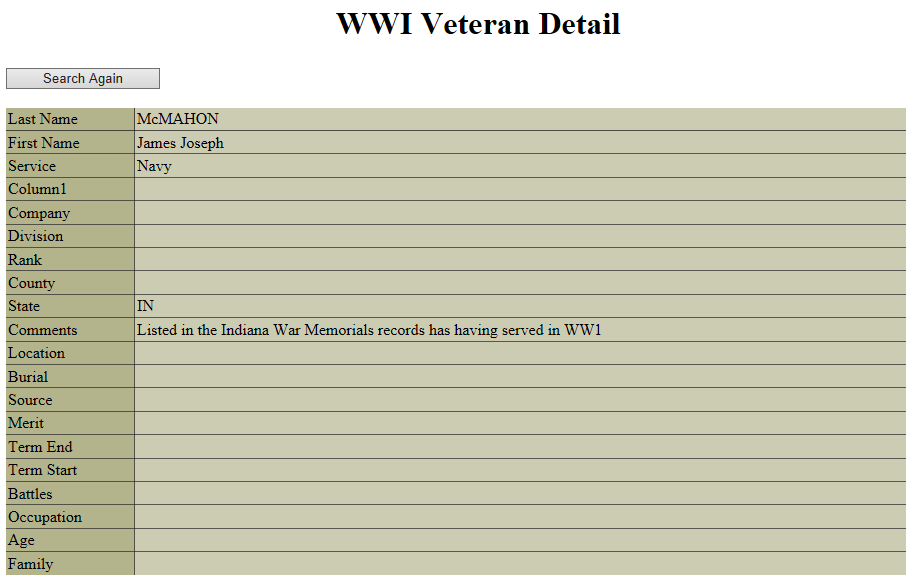 The sources used to compile the database can be found here.