Posted by
Dr. Mac
on Feb 27, 2018 in
Uncategorized
|
0 comments
It has been a long time in the works, and the project has kept us busy, but it is finally here.
Using the techniques in the book "Researching Your U.S. WWI Army Ancestors", the material about the 51st Pioneer Infantry was gathering and combined into a new product.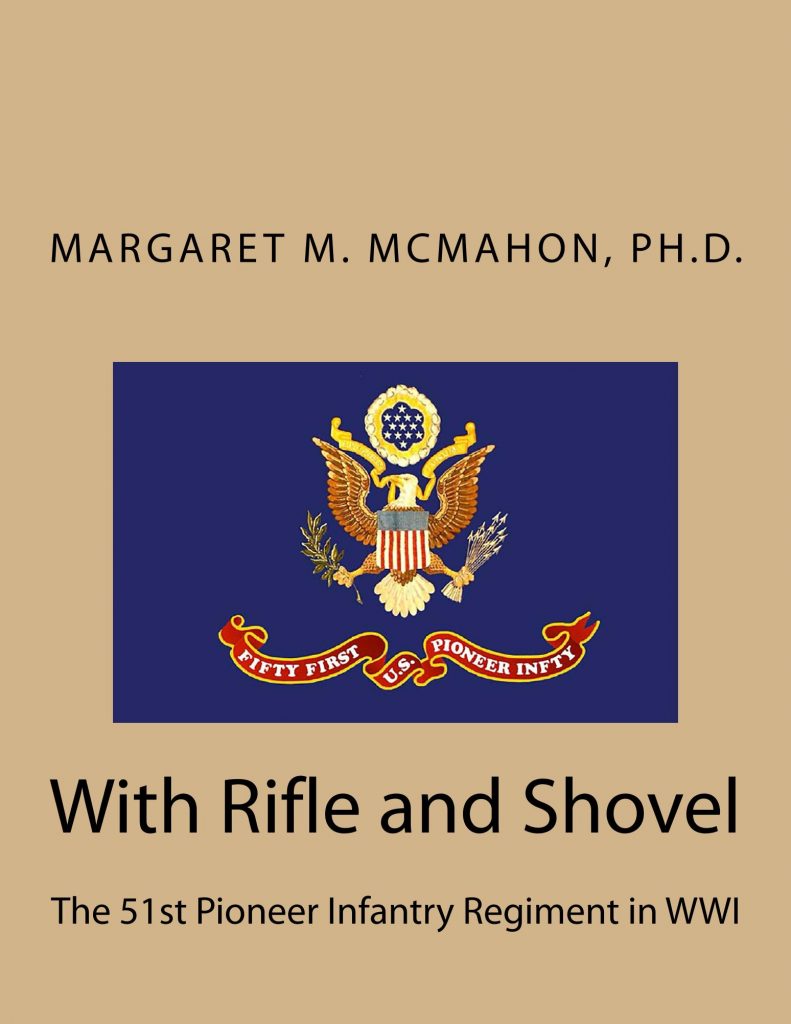 With Rifle and Shovel:
The 51st Pioneer Infantry Regiment in WWI
is now available on Amazon 
The men of the 51st Pioneer Infantry were mostly draftees. While other soldiers fought with rifles, they used shovels. They also saw combat. As shells went off around them, the pioneers filled holes with rubble collected from destroyed villages. Those roads were the battlefield lifeline, allowing troops and supplies to move forward, while ambulances took the wounded back to hospitals. They cleared the roads that had been booby-trapped by the retreating German Army. They marched at night to hide from the enemy. After the Armistice, they marched into Germany to be part of the Army of Occupation. The Pioneer Infantry provided labor where ever and when ever needed, including guarding railways and bridges, and burying the dead. This book combines information found in archives and a variety of other sources. The material has been blended into a new product that tells the story of the 51st Pioneer Infantry Regiment. It is intended to be both a narrative and a reference for those researching this Regiment.
Contact us to find out about group discounts.