Posted by
Dr. Mac
on Jan 10, 2018 in
Useful Tips
|
0 comments
If you are researching Maryland ancestors, Digital Maryland may be a destination on the web for you.
The mission of Digital Maryland is "to facilitate the digitization and digital exhibition of the historical and cultural documents, images, audio and video held by Maryland institutions."
It's like having a catalog to what is digitally available in Maryland. There are great treasures like maps, city directories, and photos. Clicking on the links will take you to the digitized collections, hosted on the institutions' websites, or to information about the collection. Since this is database covers so many other databases, it can be a bit challenging.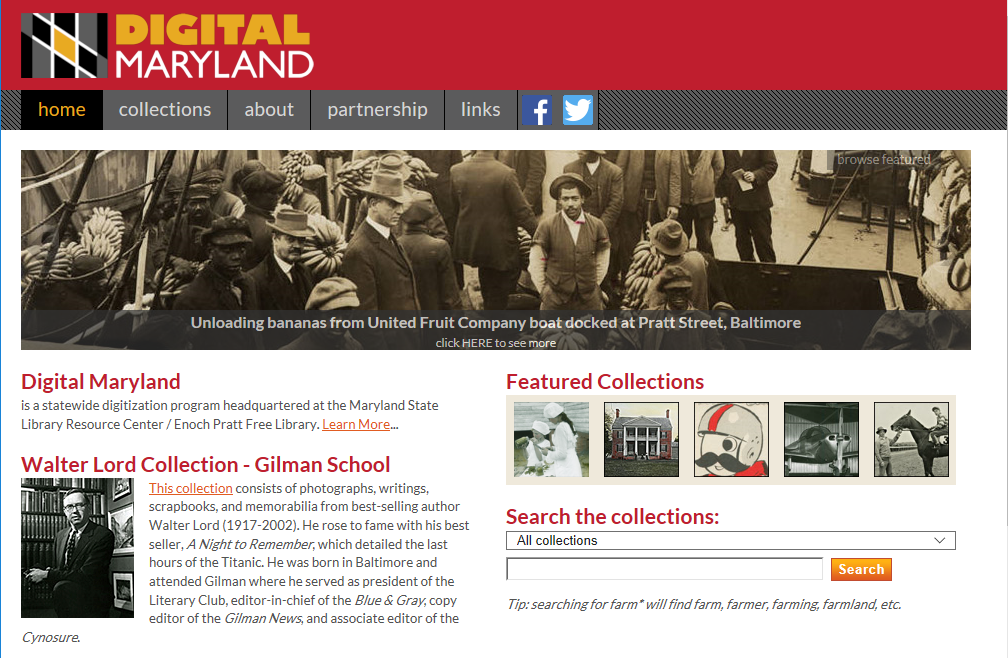 You can search for topics you are researching or check out the list of digital collections,
I searched using the term:
map
returned a variety of maps from Maryland, and the surrounding area, draw in many years. There were also maps from around the world.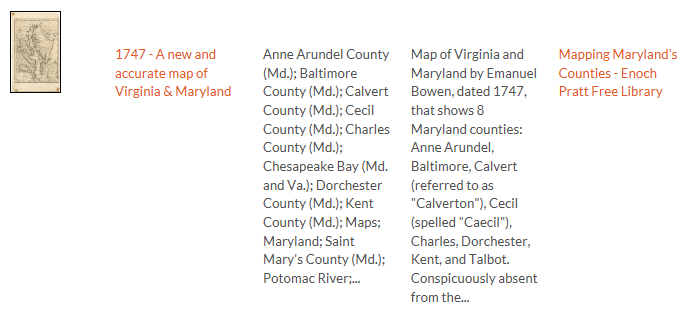 Fields on the left of the search results will let you fine tune your search.
Hover over the thumbnail image or the title to see a popup window with information about the item. Click on the thumbnail image or the title to navigate to the item itself.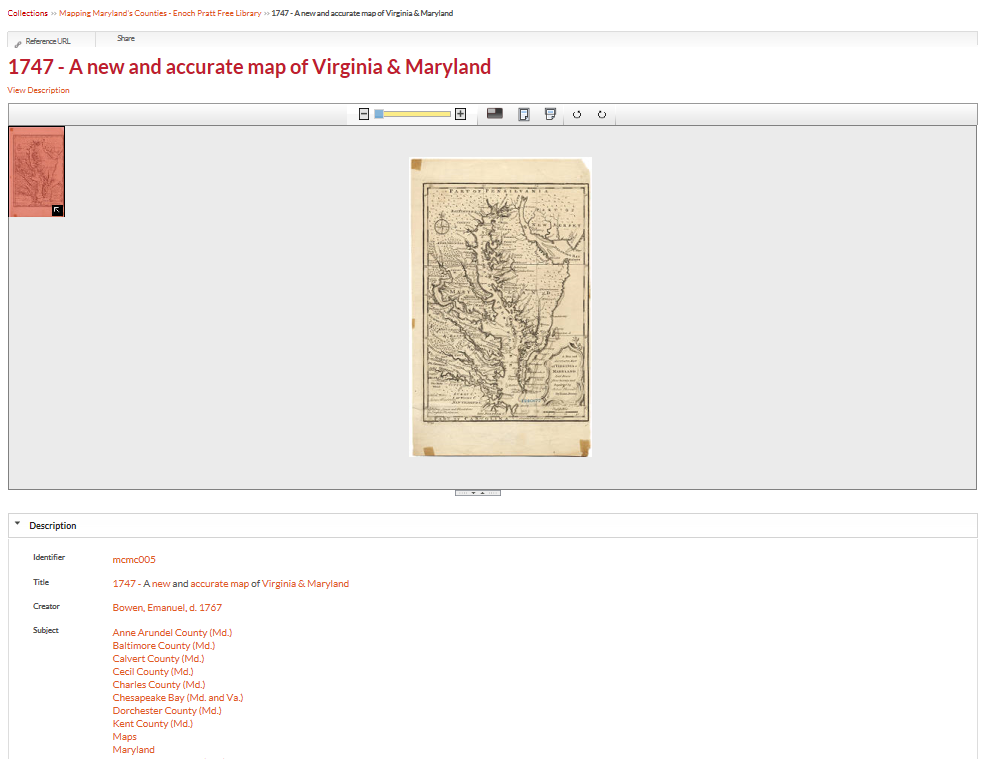 After you search, make sure that you are starting a new search, selected from the dropdown menu for "within results". Otherwise your search will be limited to results within the previous search results.

When you are on a page containing search results, the default mode for searching appears to be "within results"

From the Advanced Search page, you can specify that you are searching "All Collections", or limit the search by selecting specific collections.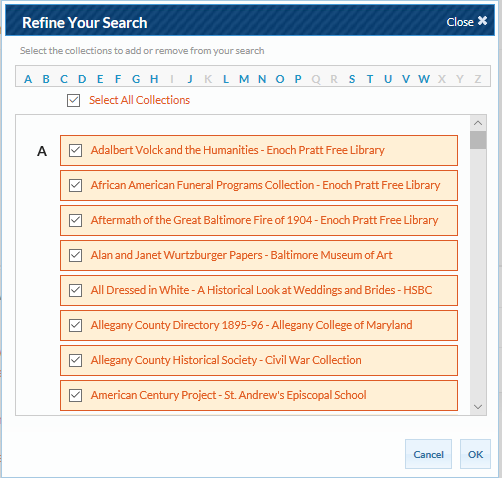 Take some time to try searching for places, names, and other genealogical important data in Digital Maryland.