Welcome to the webpage for Researching Your U.S. WWI Army Ancestors
This book has been updated and more content is included in our new book "Researching U.S. WWI Military Members, Military Organizations and Overseas Noncombatants: A Research Guide for Historians and Genealogists." Read more about it here on our book page. You can also check it out on Amazon at: https://www.amazon.com/Researching-Military-Organizations-Overseas-Noncombatants/dp/B0BT6YHYGP.
This is the centennial of the United States' involvement in the War to End All Wars (World War I). This book will show you how you can learn about the military service of your U.S. WWI Army ancestors using archives, online websites, social networking and other resources. You will discover what is available to put your soldier's service into historical and personal context. The book suggests ways to share what you find with others.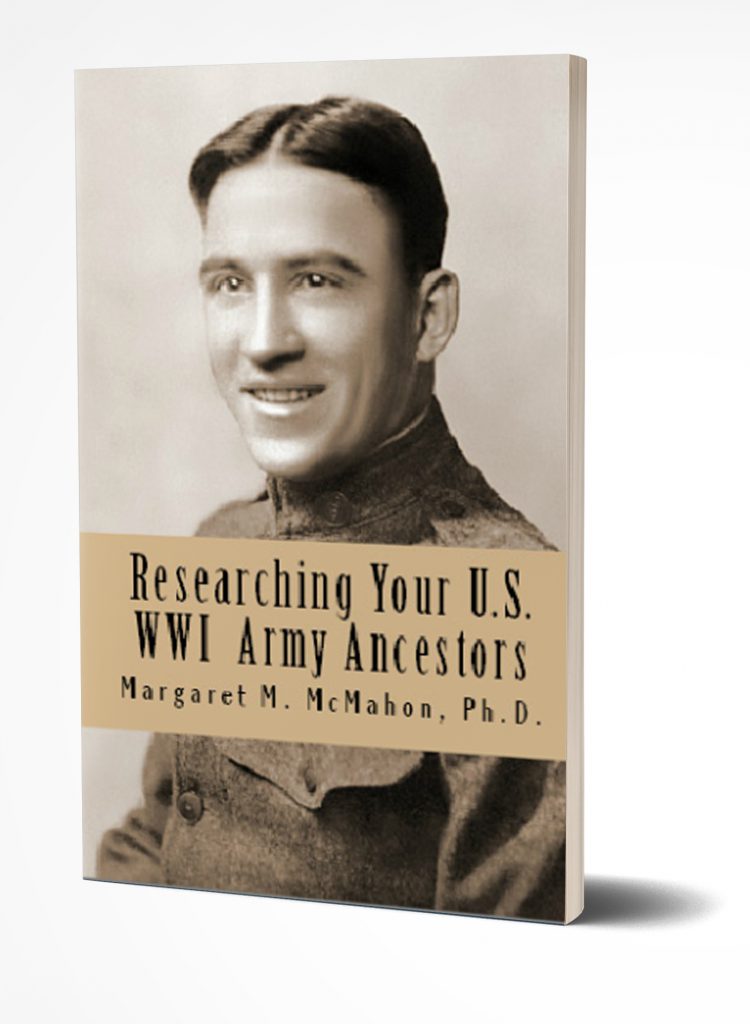 Reviews for the book can be found here.
Save
Save
Save
Save
Save