In this blog, our books and talks, you may have seen the New York Service Abstracts of WWI Military Service in my examples. Have you looked for what your state has to offer? As I come across more of these resources, I plan to post information about them in this blog. This post describes a useful starting place for those who are researching Maryland WWI service members.
To locate an abstract of your Maryland WWI ancestor, consult the two-volume book set, Maryland in the World War, 1917-1919; Military and Naval Service Records. Vol. I-II. Baltimore, MD, USA: Twentieth Century Press, 1933.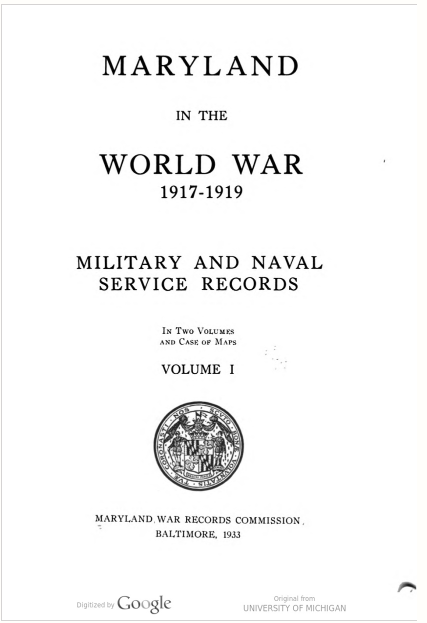 These volumes contain abstracts of the service of Maryland WWI service members, but the beginning of the book contains valuable information about Maryland in WWI and a list of abbreviations.
You can use WorldCat to search for these books at a local library, or you can find a digitized copy of the books and the records on the web.
Ancestry.com has created a database from these volumes, Maryland Military Men, 1917-1919. (The other related data collections may also be useful in your research.)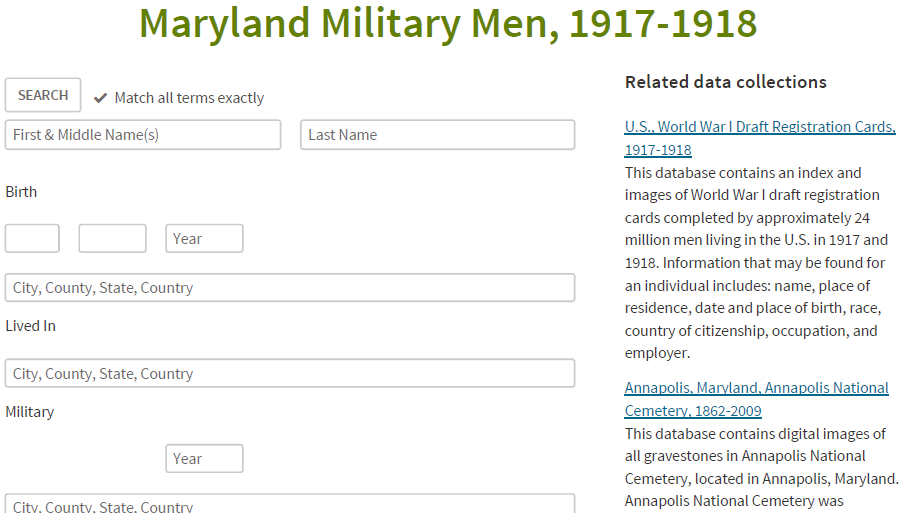 Use your own Ancestry.com account, or access it from a public library, a Family History Center or at NARA.
If you do not have access to Ancestry, or you have an interest in the additional information in the volumes, you can view them online at Hathi Trust.
Maryland in the world war, 1917-1919, Volume I A-J
Maryland in the world war, 1917-1919, Volume II J-Z
You can scroll through these online document to find pages of interest and download individual pages without logging in.  However, you need to login as a Hathi Trust partner to download the whole document. Look on the left of the browser window for the links to download the page.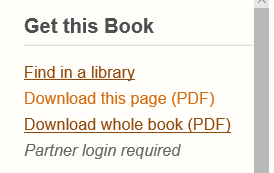 There is a possibility that the Maryland's World War I Centennial Commission will host these books on their website in future. If they do, I will update this post.
Save
Save
Save
Save