Researching Connecticut WWI Ancestors
Connecticut is a special place, filled with beautiful scenery and gorgeous fall colors. My years in Connecticut were spent studying and researching for my PhD. So, when I learned of some great resources for WWI research in Connecticut, I had to post them.
The Connecticut State Library has an introductory page describing their holdings in the state archives.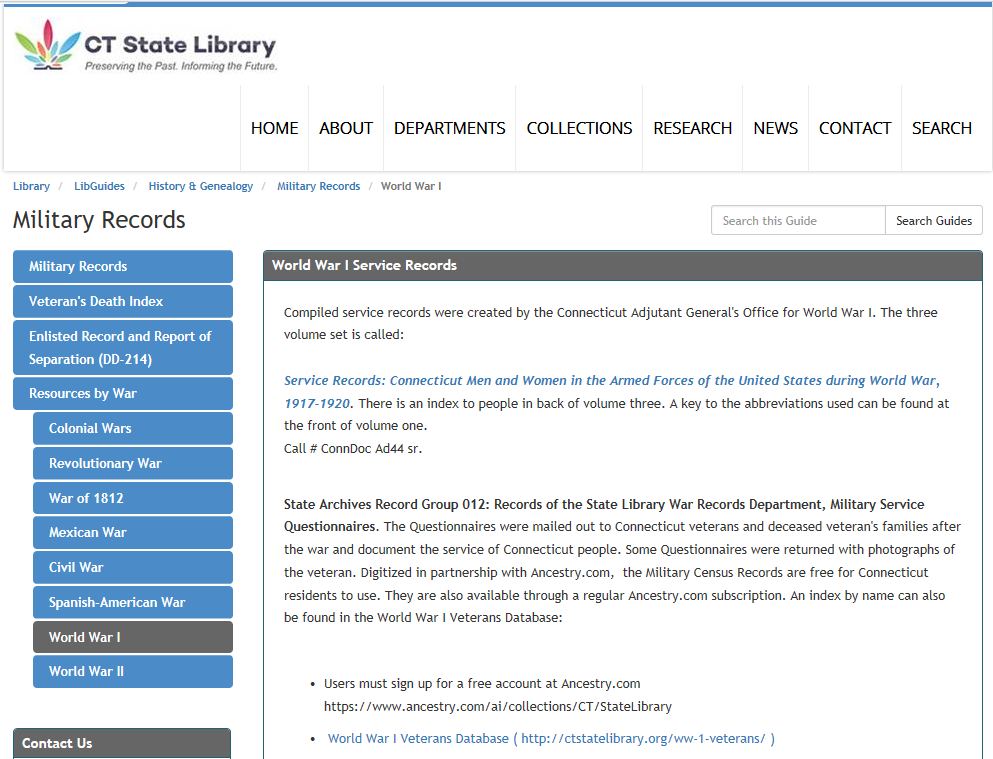 As you probably know, finding a summary for your WWI Veteran's service is the key to unlocking more records about his service.
The Internet Archive offers three volumes of Service records: Connecticut men and women in the armed forces of the United States during World War, 1917-1920 These books are downloadable in a variety of electronic formats. There is an index in Volume 3.
The Homepage for the Questionnaires filled out by WWI veterans or their families is here.
These records are also available, indexed on Ancestry.com  Connecticut, Military Questionnaires, 1919-1920. To use this database, Connecticut residents can sign up for a free account at Ancestry.com, using the link.
The Internet Archive also has a downloadable History of Hamden men in the World War.
Connecticut in WWI can be found here. You can add your WWI story to their website, and subscribe to their newsletter.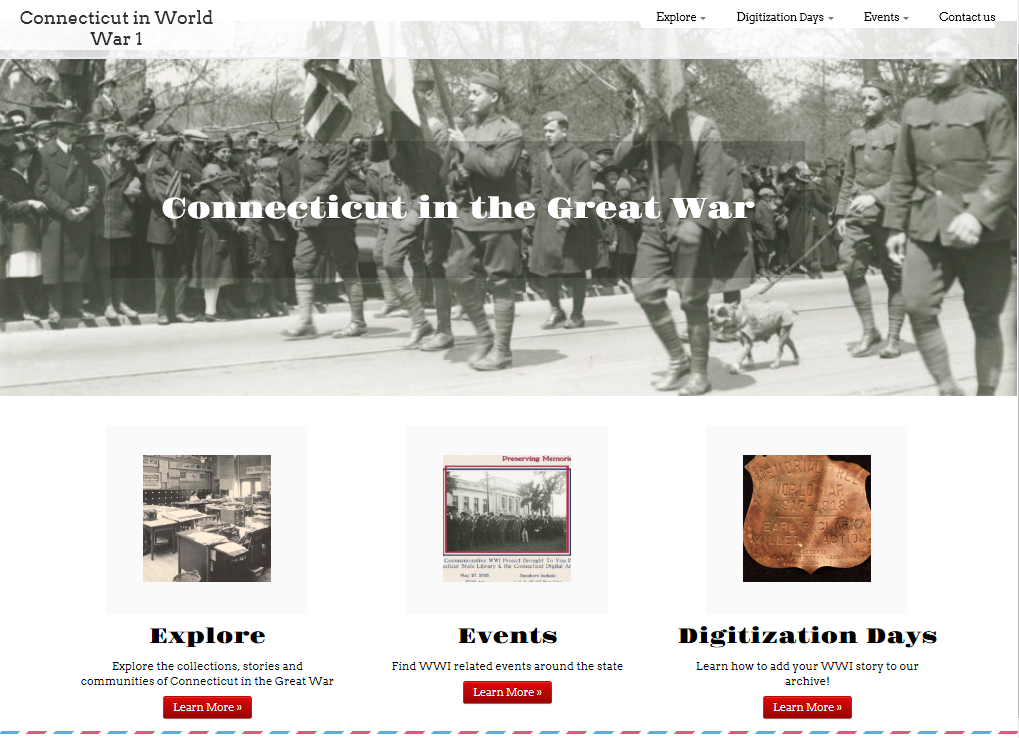 Connecticut history in WWI can be found here. This website contains links to books, places, documents and websites.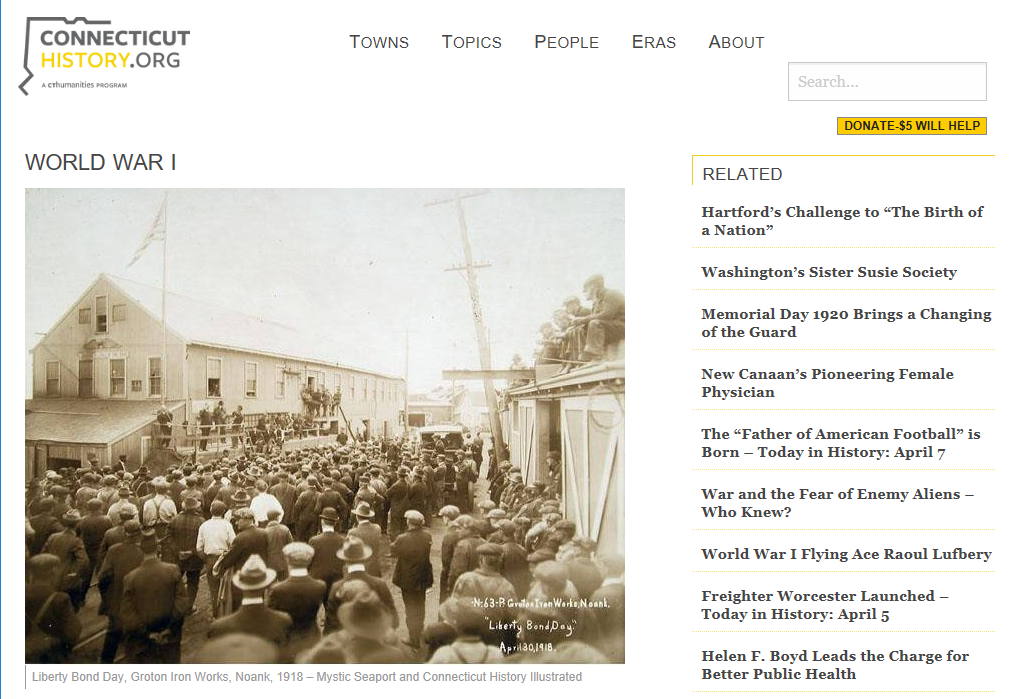 Good luck researching your WWI Ancestors in Connecticut, and let me know how you do.