Have you used the History Hub at the U.S. National Archives and Records Administration (NARA)?
Who better to ask about NARA Records than NARA itself!
The History Hub is a place on the web where you can visit and ask questions in different communities at NARA. Do you have a question about finding military records or want to learn more about a topic? Then one of the related communities might be a place to look for information that has been posted, or post a question of your own.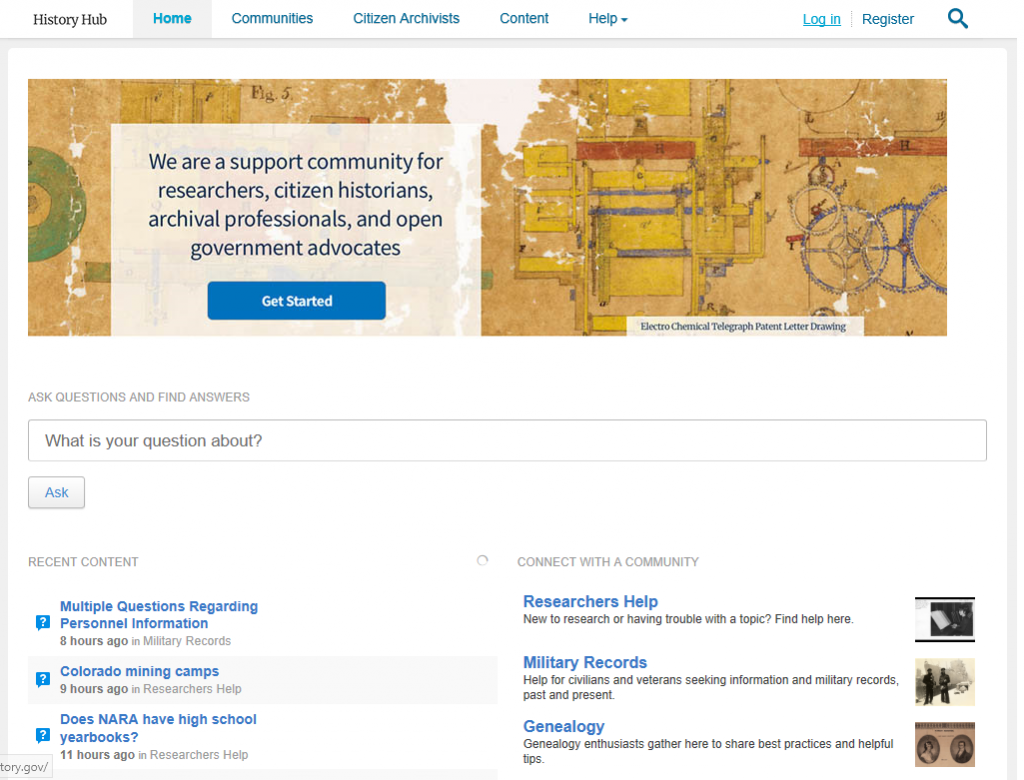 To view content and ask questions, you will need to register for a free account.
If you want to be able to post questions and make the most of the History Hub, you will need to register for an account. Select Register in the upper right corner of the webpage. The first step is to provide an email address.

After you enter your email address, and select Confirm address, you get a message in your browser.


If you do not see an email from the History Hub soon after the request, be sure to check your email spam folder. Sometimes emails can be automatically marked as spam.
Follow the directions to confirm your email address and fill in a short registration. You are led to pick a username and a strong password for your account. Be sure to read the hints about what characters need to be in the password.
There are different communities, each with its own manager. You can search for information about a topic, or ask a question. Inside the community, you can find Featured Content.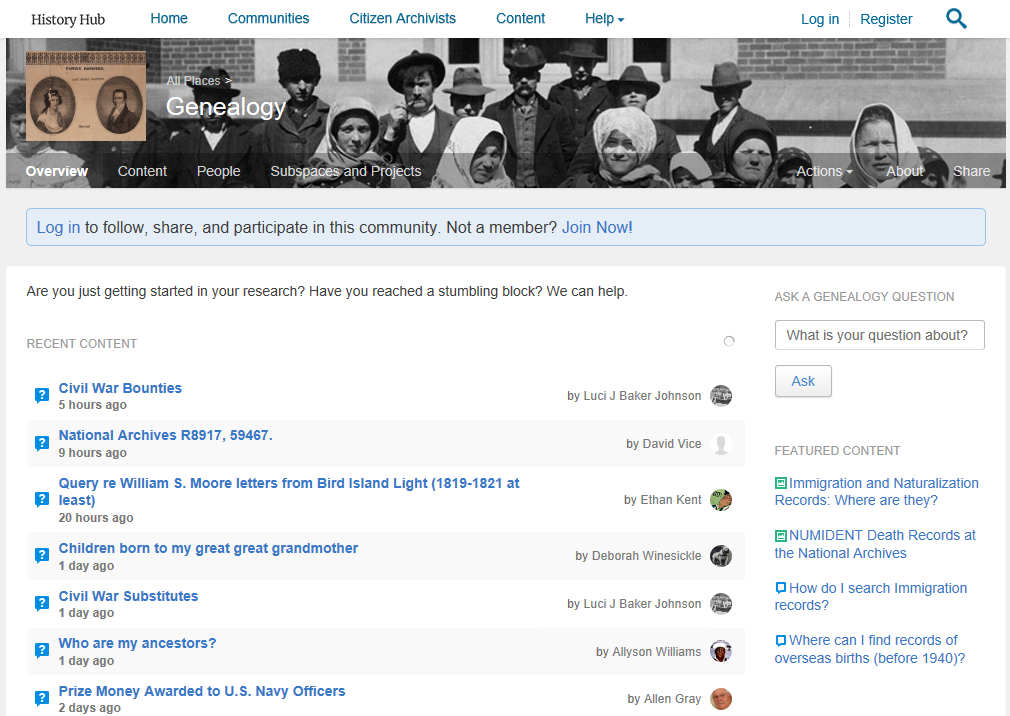 So, do you have questions about a topic you have been researching? Do you wonder if NARA has any records related to the topic? This is the place where you can ask. A NARA staff member will answer your questions. Other researchers may also share their insights about the topic, too.
For example, I was interested to know which records NARA had about Base Hospital 37 during WWI. I had an answer in a day, telling me what records were available and where they could be found. There were two records groups with information about this Base Hospital, 120 and 112, and the reply included information about which boxes to access. My next step would be to email the archivist and get further guidance about their availability.
When you make a post, it will be reviewed by the moderators. You will receive an email letting you know when your comment or question has been approved and is visible to the community. You will also receive an email when someone replies to your post.
From your profile, you can add a photo or select to view your content. Selecting Your Content shows the posts you have made.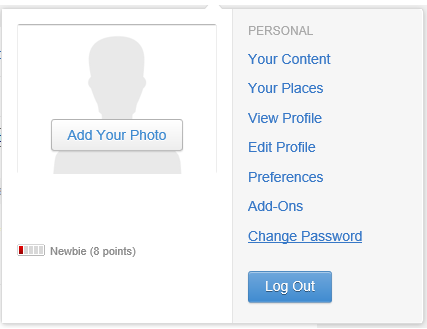 Another great place to post a request for help is the "Researchers Help" Community.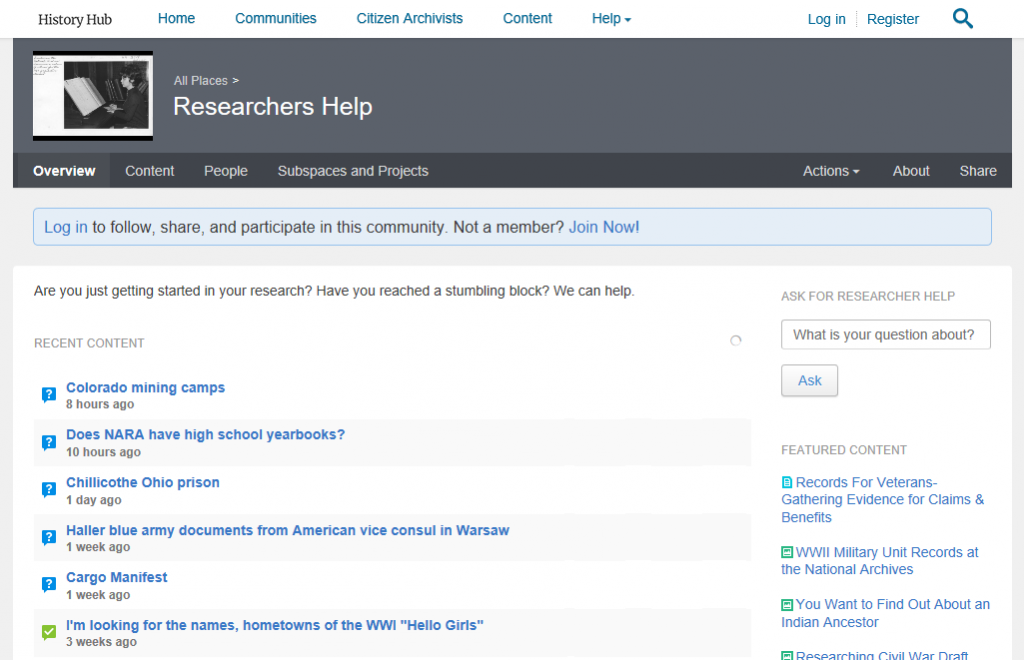 When you view a post, you have options to follow, bookmark, share or like the post.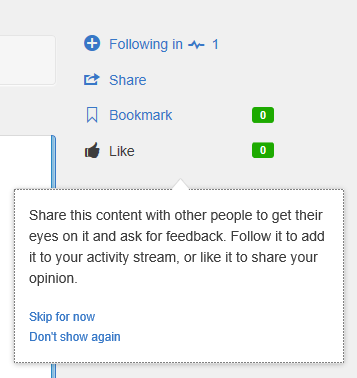 So, get onto the History Hub and see what answers and resources await you!