This post is the fifth in a series of posts is about how to locate record the Grand Army of the Republic (GAR). The first post contains information about the GAR.
To use the GAR records on Ancestry.com, start at the Card Catalog. From the Search menu, select Card Catalog.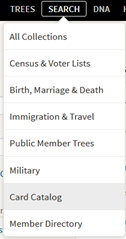 In the Keyword(s) field type: Grand Army of the Republic.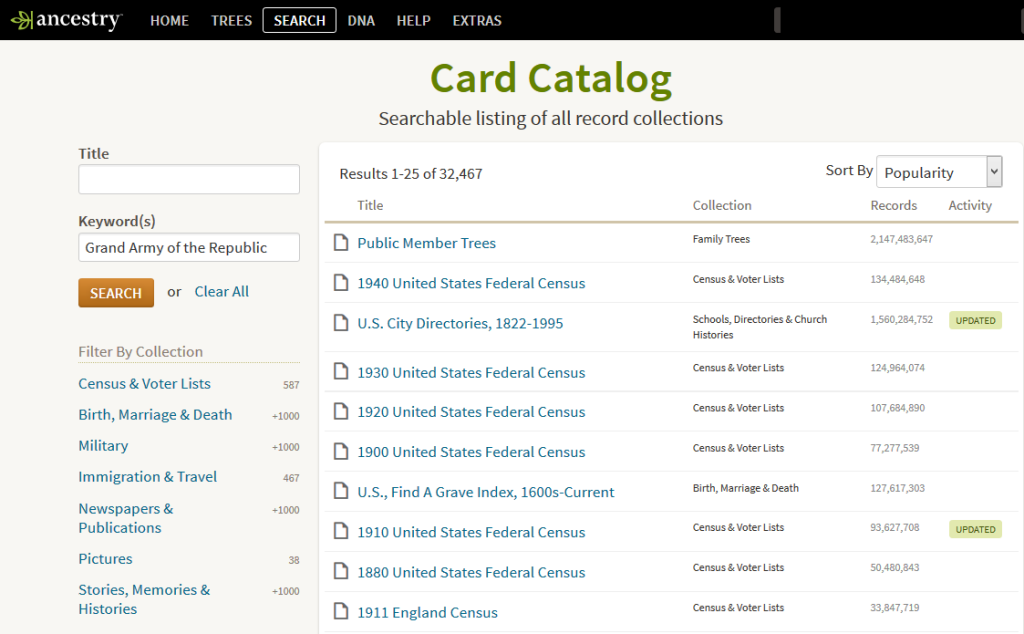 Click the Search button.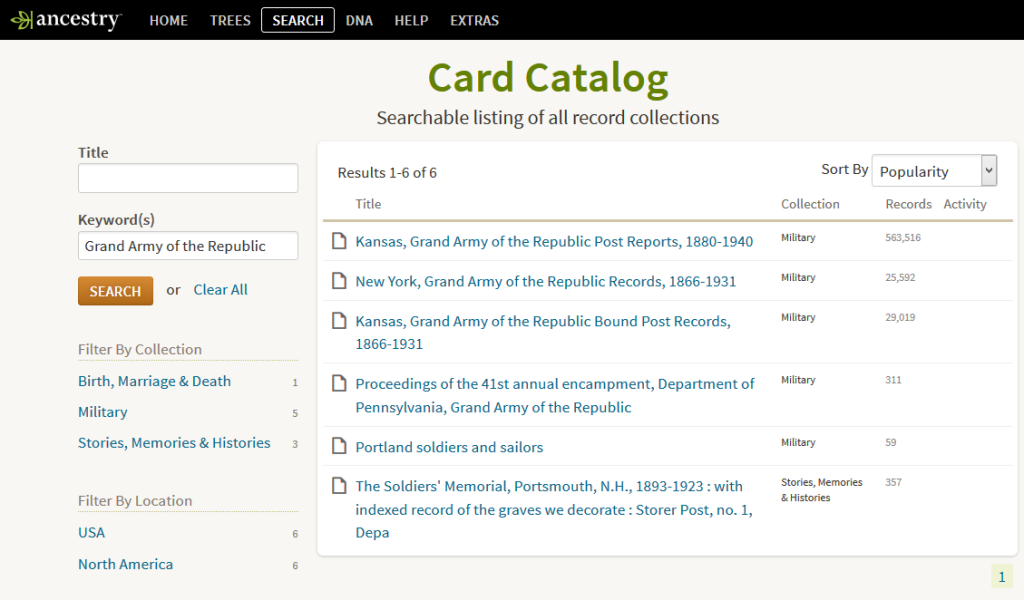 From the results list, you can select an individual database to search.
Click on New York, Grand Army of the Republic Records 1866-1931.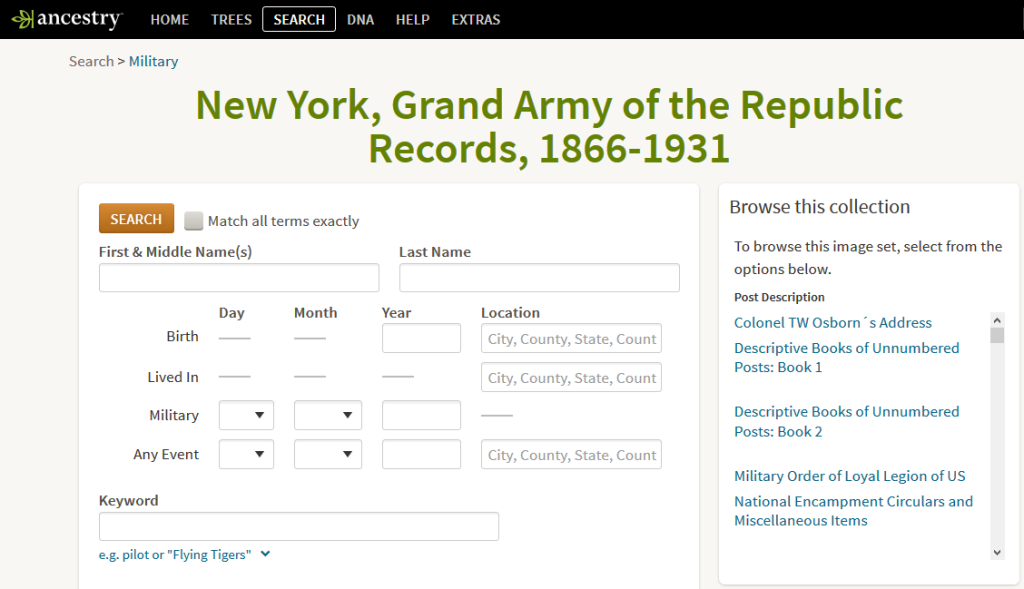 I scanned the listings in the Browse this collection section and did not see the Gowanda Chapter for the ancestor. When I used surnames from the family in the Last Name field there were no results. So, I entered a county of residence.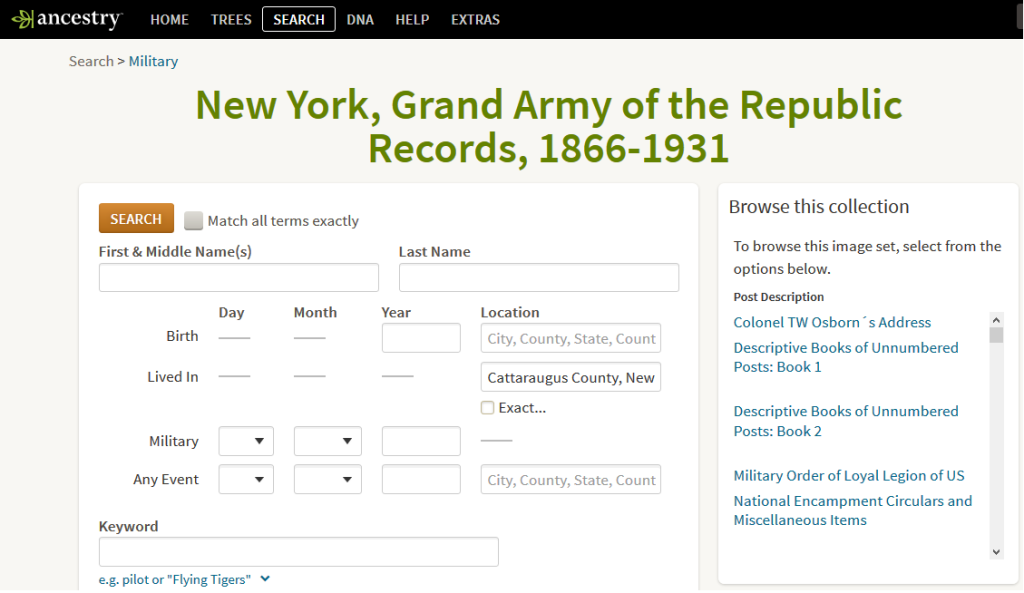 This search returned the names of all the individuals who were listed as living in Cattaraugus County, New York in these records. I will use other techniques to search for Tingues in the databases, just in case there were issues with indexing.
Good luck with your searches!