This post is the sixth in a series of posts is about how to locate record the Grand Army of the Republic (GAR). The first post contains information about the GAR.
If you have seen the other tutorials on this website, you will know that a good way to locate the resources at U.S. Army Heritage and Education Center (USAHEC) is to locate the a finding aid.
Start at the Library Guides for USAWC Graduates and All Other Patrons.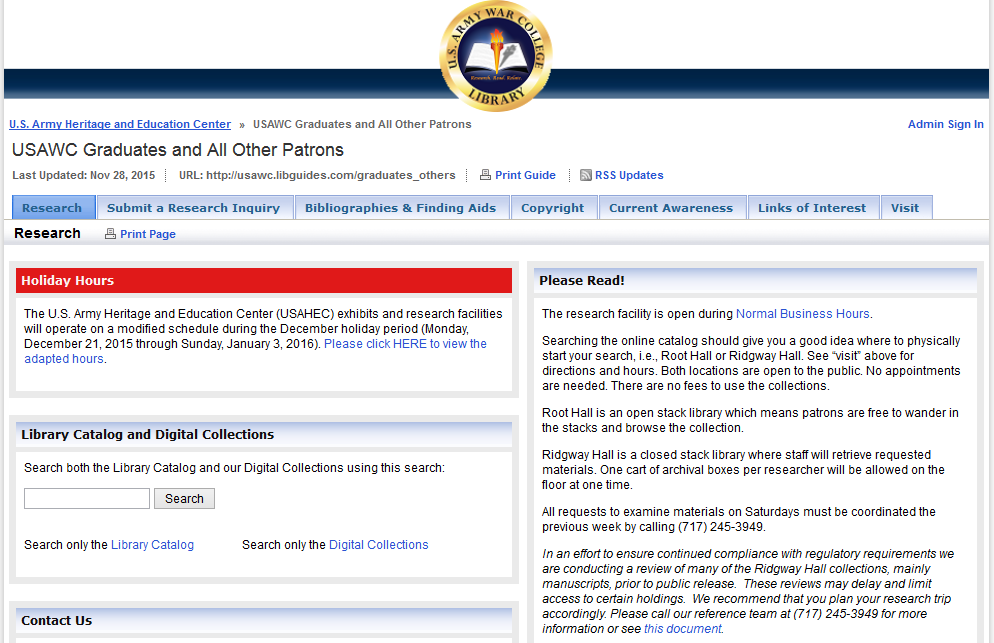 In the Library Catalog and Digital Collections box, you can search both the Library Catalog and our Digital Collections.
Search: grand army of the republic

There are several results that may be worth investigating.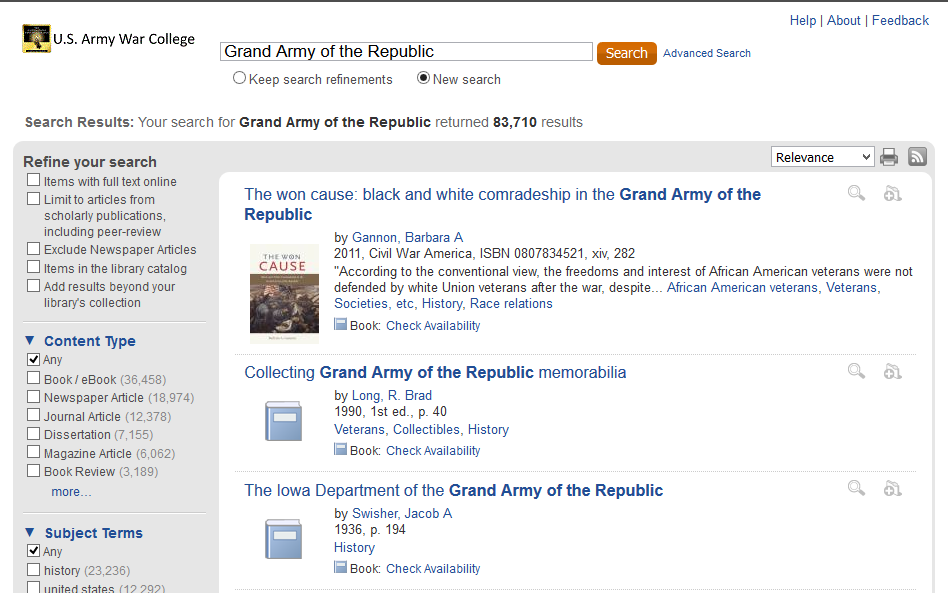 For now I will look for the Reference Bibliography, by adding the keyword reference.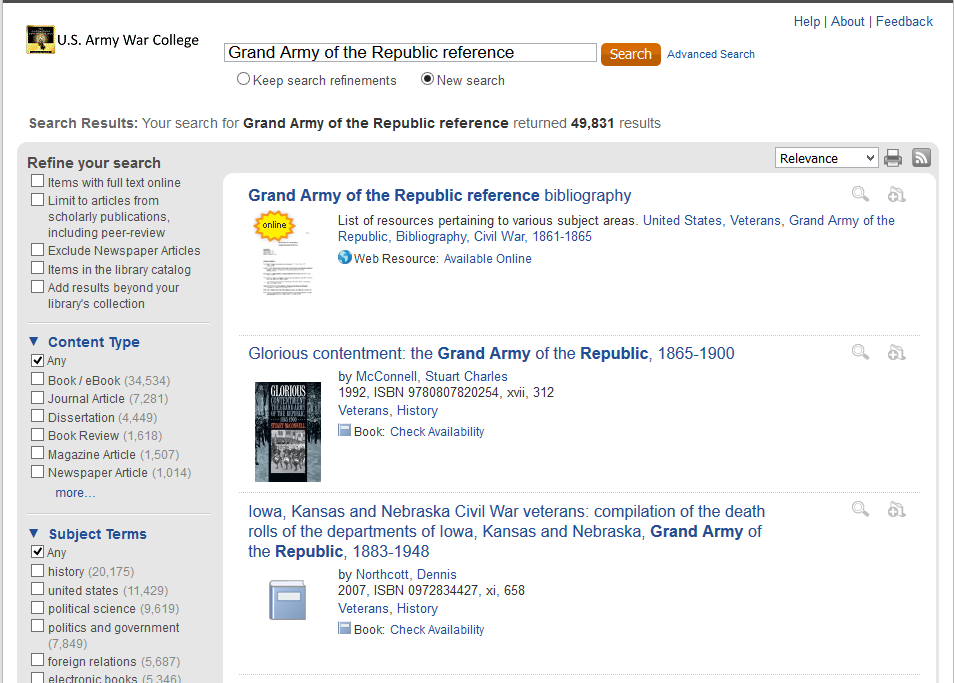 You can view the Grand Army of the Republic Reference Bibliography at this link. You can download it to your computer.
http://cdm16635.contentdm.oclc.org/cdm/singleitem/collection/p16635coll9/id/2569/rec/11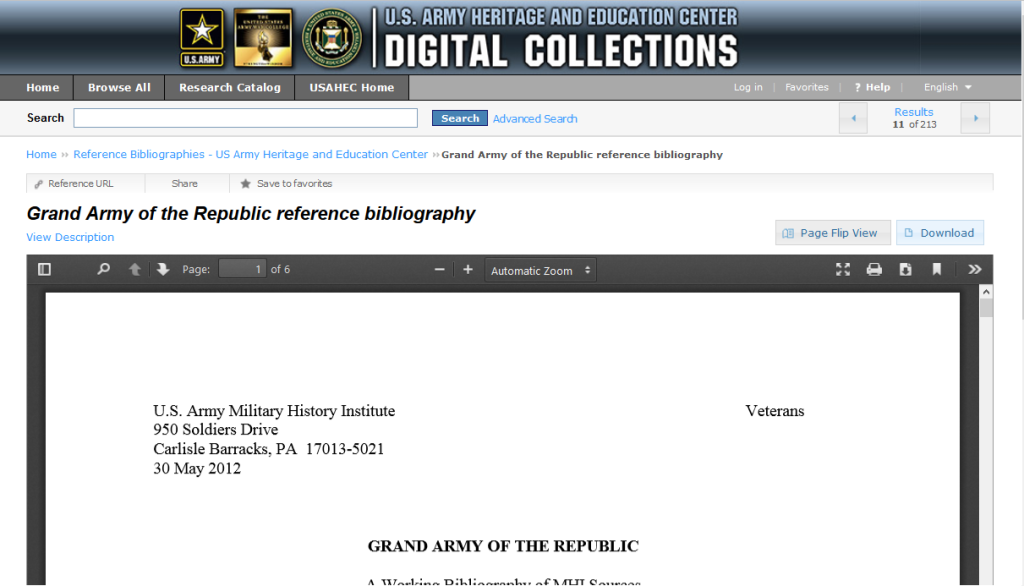 From this reference bibliography, we learn that there is a Grand Army of the Republic Collection Archive. It contains the Journal of the National Encampment from many of the annual encampments. At the very bottom is a list of the posts from which the archives holds materials.
Several of the books in the General Sources are older, so it might be worth looking in Google Books or The Internet Archives for them.