This post is the third in a series of posts is about how to locate record the Grand Army of the Republic (GAR). The first post contains information about the GAR.
The New York State Archives holds the organizational records of the GAR in New York State.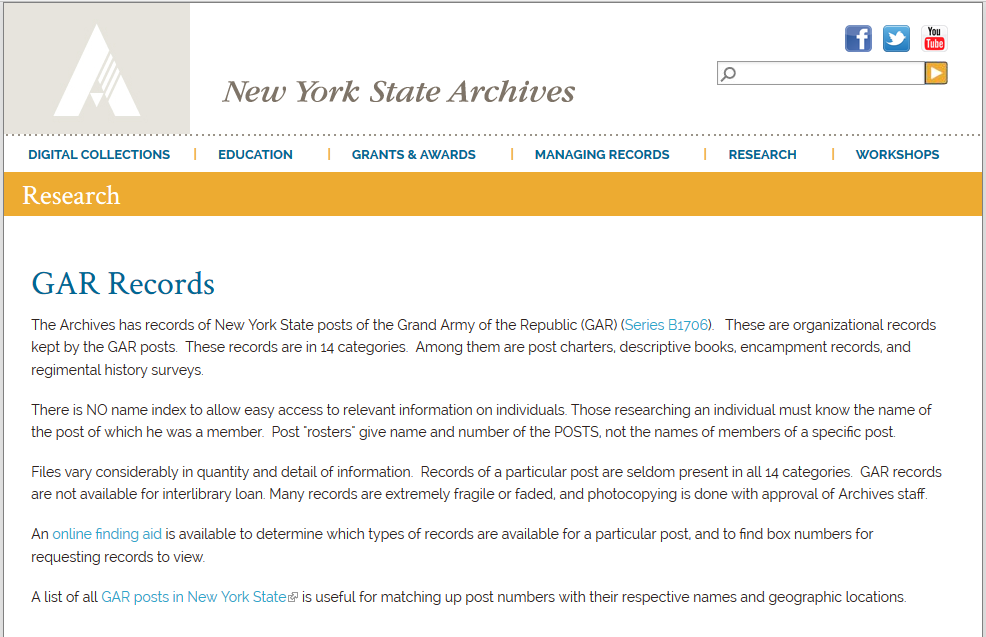 There are fourteen categories of records that a post might have, but the Archives are cautioned that all categories are rarely available for each chapter. We are also told that the focus of these records is the disbandment of posts from the 1920s to 1940s. Since there is no name index, you first have to find the chapter that to which your ancestor would have belonged.
You can use this list of GAR posts in New York State.
In Cattaraugus County, there was a Gowanda chapter.

Since Gowanda is in both Cattaraugus and Erie Counties, I checked the listings for Erie County, but found no other chapter.
So using the search at the NYSA.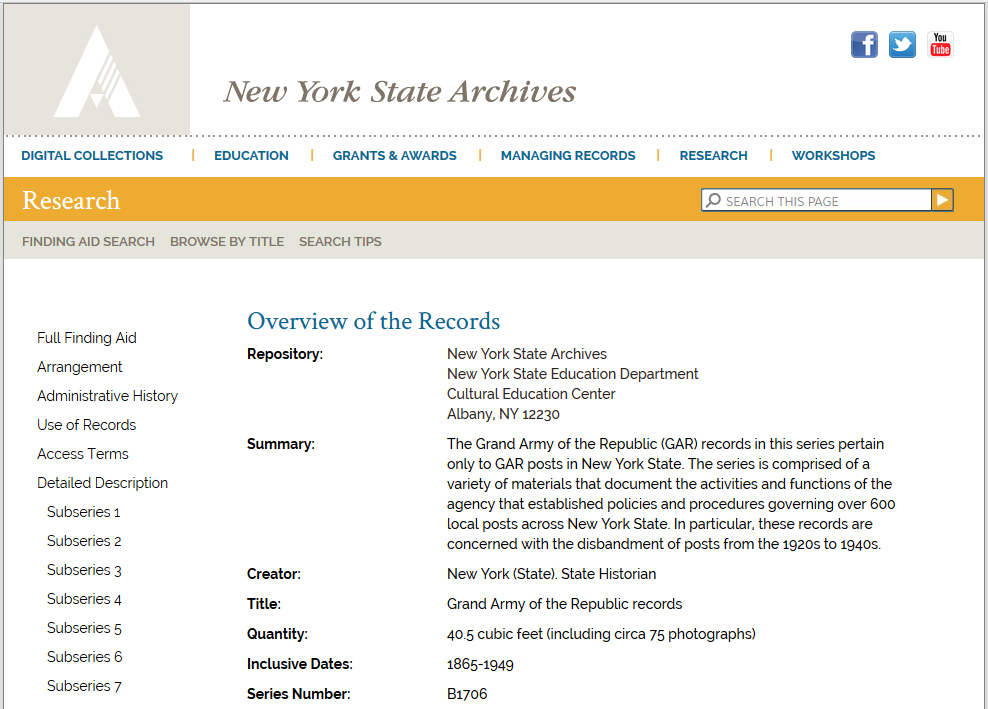 I searched for: Gowanda and had 0 results.
Next I searched for the Chapter number, 359. I got 2 results, but was disappointed that items online was not one of them. There were 2 results, but it was disappointing that none was in items online.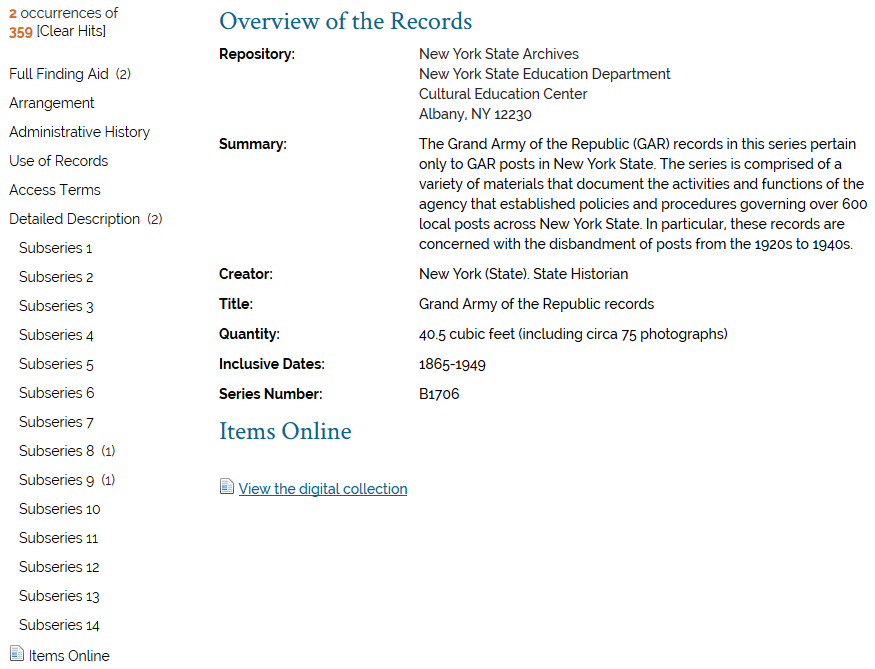 Selecting Subseries 8

I saw that the Post Charter Application for Post 358 is held.
The next arrow took me to the next result in Subseries 9

I searched for Post 359, and they have it:

Since these are from 1922 – 1942, there are probably not of interest to me.
I did click on the Items Online to view what the NY State Archives had online about the GAR. There was one image, GAR photograph, William Murrell.
Look for your your state archives in this list from NARA, and check the archives for GAR information. Good luck with your searches!