(This is Part 1 of the blog post. Part 2 appears on the Twisted Twigs for Genealogy Blog.)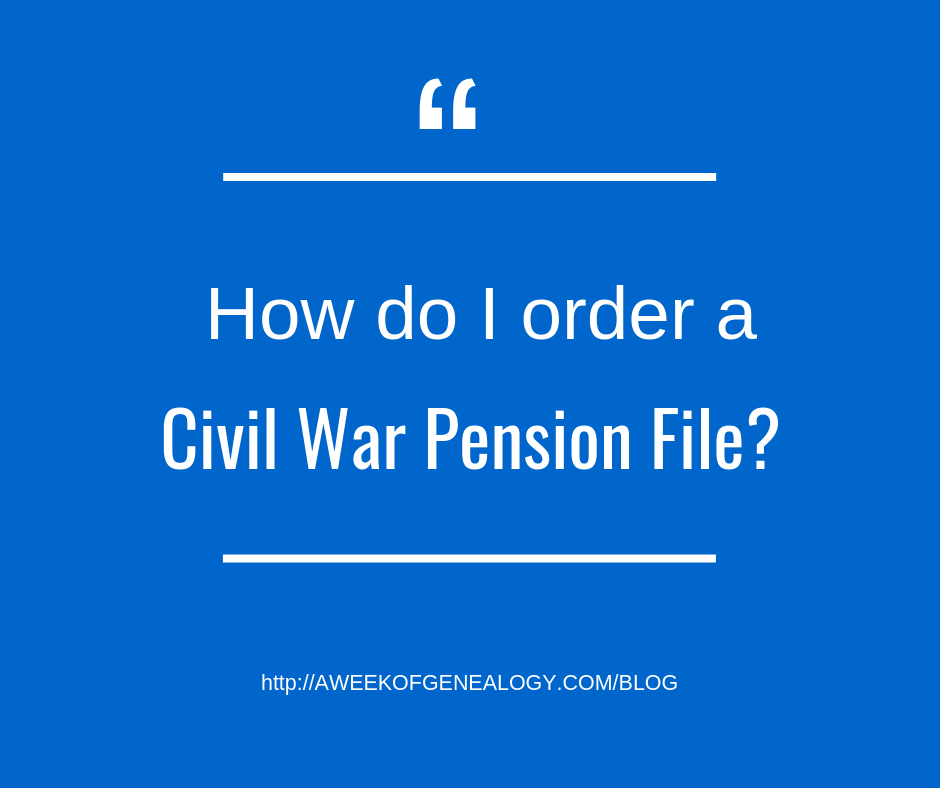 So many people ask us in person, or post in Facebook groups: "Where do I go to find more about my ancestor's military service?". The short answer is that the records you need are at branches of the National Archives and Records Administration (NARA), but how you get access to them can make a difference.
In this blog post, we outline the process of requesting a Civil War Pension, and what to do if NARA replies that the Pension file is not available at NARA Archives 1 in Washington, D.C.
Perhaps you have found some evidence of your ancestor's service in the Civil War on in family history, Fold3, Ancestry or FamilySearch. If that ancestor filed for a pension, or his widow or minor children did, you may find some useful and important genealogical data in that pension application.
(Note: The approved pension applications of widows and other dependents of Civil War veterans who served between 1861 and 1910 are available on Fold3 but are only 21% complete. Digitization has been halted due to concerns about handling these fragile files.
Pensions may contain a wealth of genealogical information. The veteran (or dependent) had to provide the story of the veteran's service, and describe the wounds or ailments that had caused the veteran to be unable to support himself. Relationships had to be documented, so you might find marriage, birth and death dates of family members. There are often written statements from fellow veterans who served with him and witnessed his injuries. There could be doctor's evaluations.
It is important to find the Pension Index Card (shown below) before ordering a pension. Be sure to save the image of the whole card when you find it. Pension Indexes can be found at Ancestry, Fold3 or on FamilySearch. FamilySearch is a free site for family historians, and the images for the pension can be found by searching the database: United States General Index to Pension Files, 1861-1934.
In the card below, the multiple military organizations in which the veteran served are listed. The Certificate Number indicates that a pension was awarded.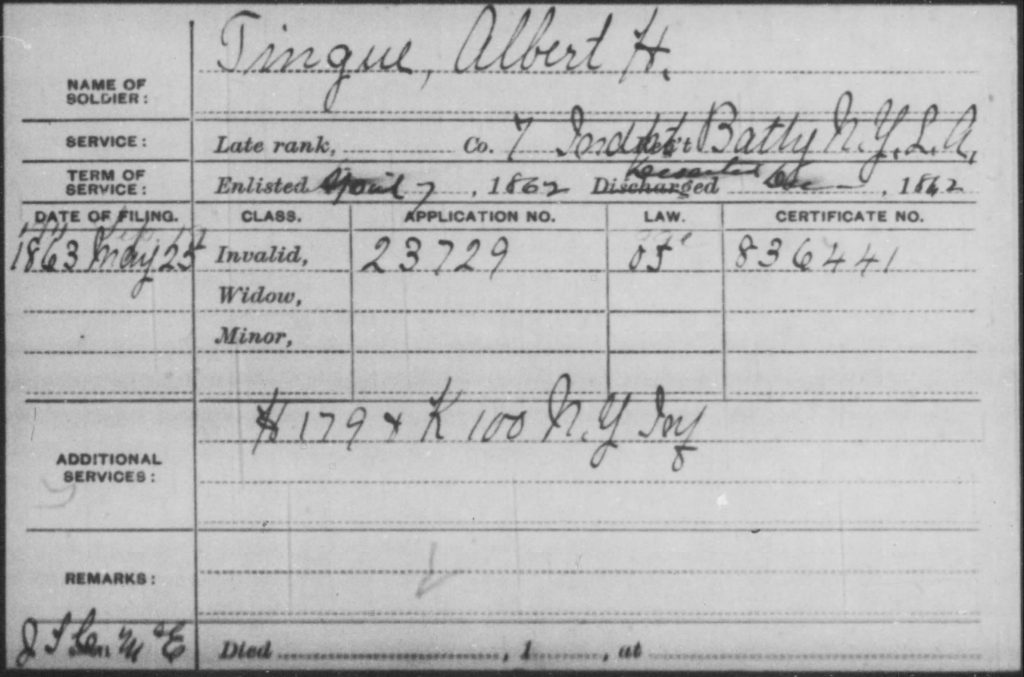 If you cannot find a Pension Index Card, it is most likely because that the veteran did not apply a pension. In those days, the pensions were not automatically given to veterans. A veteran, or widow or minor, had to demonstrate that they could not work and did not have income to survive.
1. When you have obtained the Pension Index Card, you can submit a request to NARA online using:
SF 180, Request Pertaining to Military Records
Or NARA Form 85
Please head over to the Twisted Twigs Blog for the second part of this post. It contains information about your options to get a Civil War Pension File and some of the challenges you might face.
7th Generation Detroit Family Historian and NARA Records Retrieval Expert, Deidre Erin Denton of Twisted Twigs Genealogy and Margaret McMahon, author of "Researching Your U.S. WWI Army Ancestors, have teamed up for a series of blog posts to show you the path to researching the military records for WWI, WWII the Korean War and more at NARA. Because of your connection to your ancestor, you are the best teller of his story, and with these records you can write and share a very personal military history.